Blue Gums
This photo of a Blue Gums concert was taken at the village of Cerisy (Picardy) on 7
th
April 1919, not at the concert referred to by Jack in the diary entry for 3
rd
September 1918.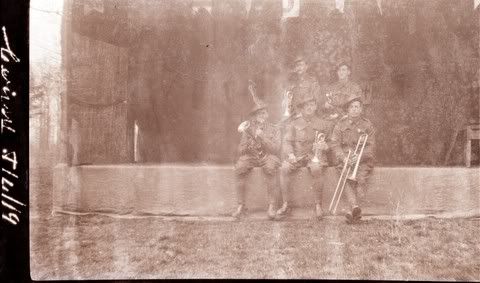 This is a scan of another rather aged negative that shows some of the 43
rd
Battalion band lads on the Blue Gums stage. The only person I can (almost) positively identify is the corner player seated centre - Sergeant Percival George ALSON.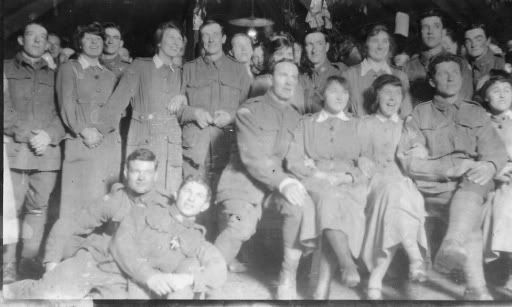 This photograph appears to be of another Blue Gums concert, of an evening, with nurses also in the audience.
(All scanned from negatives taken by Jack.)