Page 18 - September 26th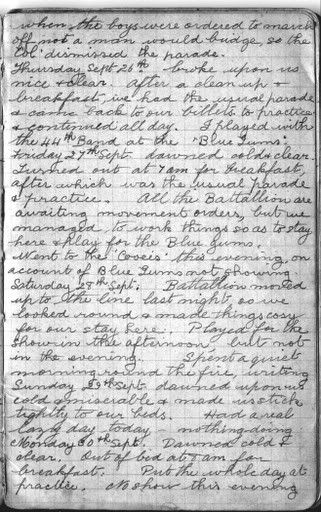 Thursday Sept 26th
broke upon us nice & clear. After a clean up & breakfast, we had the usual parade & came back to our billets to practice & continued all day. I played with the 44th band at the "Blue Gums".
What Jack doesn't tell here is that the 'usual parade' was another standoff between the boys and the Colonel. This incident was a frequent Sunday lunch story subject during my youth.
Tuesday Sept 26th
was a gloomy sort of day, but only scattered showers and none at home or at the office. Toowoomba started level 5 water restrictions today, meaning that with meaningful rain the town will be out of dam water in two years. Not good.