Page 19 - October 1st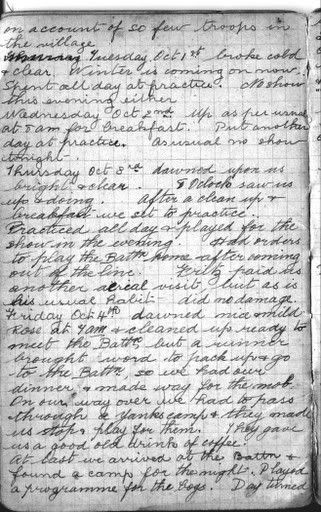 Tuesday Oct 1st
broke cold & clear. Winter is coming on now. Spent all day at practice. No show this evening either.
Sunday Oct 1st
rather grey to start off. With Mrs D, moved the
hoya
plant to a new home, out of the
tibouchina
tree to an archway frame. Not an easy job, but will display the hundred or so flower bunches to better advantage. Just starting to open now. Somehow made my hip hurt during this effort, and had to lie down for a few hours.
The Broncos won the NRL Grand Final, so that made the day a whole lot better.