Page 33 - December 31st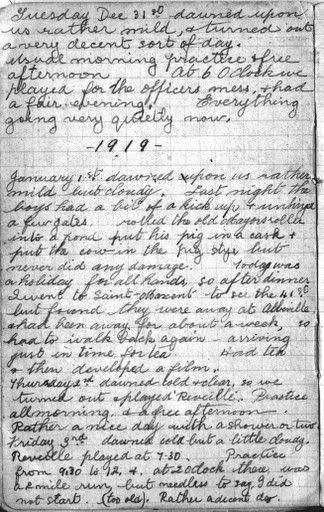 Tuesday Dec 31st dawned upon us rather mild & turned out a very decent sort of day. Usual morning practice & free afternoon. At 6 o'clock we played for the officers mess, & had a fair evening. Everything going very quietly now.
Sunday Dec 31st
started out very 'summery', warm with big fluffy clouds. Friends coming to visit later today, and the girl will be off with friends to celebrate the New Year.
Happy New Year everybody. Stay safe.