Page 14-15 - September 14th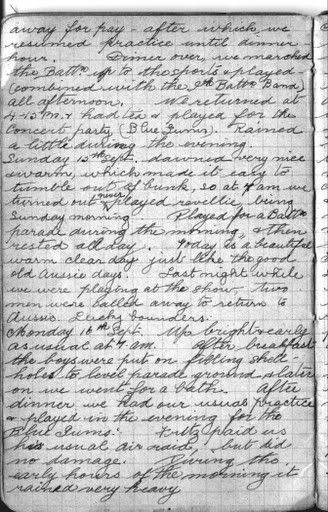 Saturday Sept 14
th
found us up bright & early playing revellie as usual. After breakfast we started practice, but we (were) called away for pay - after which, we resumed practice until dinner hour. Dinner over, we marched the Batt
n
up to the sports & played (combined with the 9
th
Batt
n
Band) all afternoon. We returned at 4:15 pm & had tea & played for the concert party (Blue Gums). Rained a little during the evening.
Thursday Sept 14
th
coolish, with clouds coming and going.
Anniversary:
Today is the 36
th
anniversary of my employment with the Coffey Group. To put that in perspective, the company has been in operation for just 47 years.